Conversational Access to Knowledge and Workflows
Patterns AI provides conversational access to knowledge and workflows. We offer a range of high-level APIs to allow integration with existing products, services, web sites and bot frameworks. Our low-level APIs also provide access to a range of building blocks including knowledge graphs, an agent framework and conversational parsers.
Currently we are providing access to our technology via an easy-to-use Software-as-a-Service (SaaS) called Fergus AI which provides access to our range of technologies for different application areas (see our Applications section).
We are presently in a closed beta period but if you are interested in joining the beta programme please contact us (Join Our Beta Programme) or if you would like to keep up with developments please sign-up for our e-mail updates (see Sign-Up for E-Mail Updates) or follow us on social media.
If you have any questions please do not hesitate to Contact Us.
Join Our Beta Programme
How Does It Work?
Patterns AI offers a range of managed services. The simplest way to get started with our technology is to use our standard three step process with Fergus AI,
Use one of our prebuilt knowledge domains (or import your own)
Deploy via web or messaging service
Analyse and improve
We offer a fully managed service so as each of our knowledge domains grows your applications improve automatically without needing any updates or changes on your part.
This benefits your organisation saving time and money in deploying your solution and provides a continually improving service for your clients.
We provide the heavy lift of your application allowing you to focus on your core business needs.
Fergus AI
Fergus AI is an easy-to-use Software-as-a-Service (SaaS) that has a number of predefined knowledge domains to get your application started quickly.
Fergus AI can be used for one of our predefined application domains (see our Applications section) or it can be fully customised with your information.
Fergus AI includes our prebuilt conversational interface and dialog manager and can be accessed via the web or a range of messaging frameworks.
If you are using one of our predefined knowledge domains and associated agents it takes only a few minutes to setup and deploy Fergus AI for your application.
Benefits and Features
Easy to set-up and manage
Predefined knowledge domains built-in
Data source updates are automatically integrated
Users interactions can be recorded and analysed

Software-as-a-Service (SaaS)

model ensures your software has the latest functionality
Predefined analytics dashboard and reports available
Data can be nominated to be stored within USA or Europe
Fixed monthly or annual payment plans (by credit card or invoice)
Learn More
Applications
A range of applications can be built with Patterns AI and Fergus AI technologies including:
E-Commerce Concierge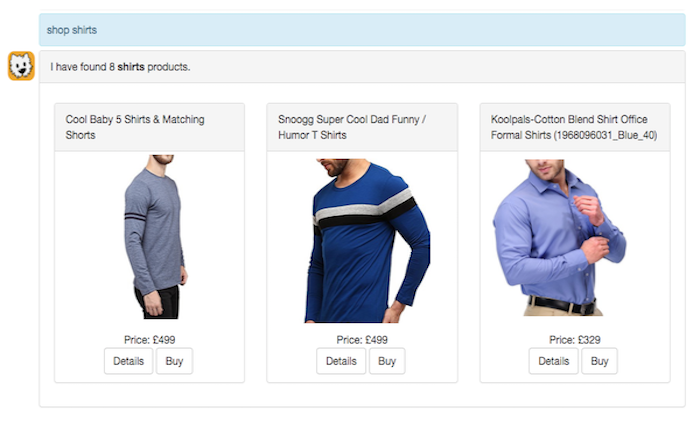 Fergus AI can be used to provide your clients assistance in selecting the correct product or service and completing the purchase.
By using product or service specific information Fergus AI can provide recommendations and assistance with the purchasing process. This opens new opportunities to improve customer satisfaction whilst gaining important insights into your customers needs.
Additionally this can be integrated with logistic information to provide valuable updates to ordered products delivery dates.
Portal Integration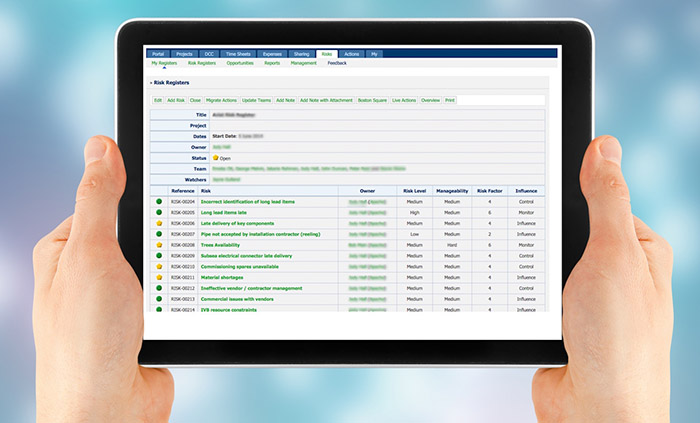 Fergus AI can also be tightly integrated to existing portals and workflows to provide an intelligent assistant. This can include applications such as navigation and analysis of large datasets ("big data"), workflow support and workflow validation.
Customer Support
Customer support is a vital part of any business and Fergus AI provides for immediate personalised support of your clients.
Fergus AI offers a conversational interface to your products and services whilst also providing background information about your organisation (such as opening times and locations).
Also providing real-time and summary reporting so you can better understand your customers needs.
Web Site Concierge
Fergus AI web site concierge is a standalone service to provide visitors to a web site a conversational interface to the content of the web site.
This service is an effective way for visitors to quickly navigate the content and discover more about your brand, products or services.
Learn More
We would like to invite you to join our beta programme or to keep up-to-date with developments by signing-up for our e-mail updates. If you have any questions please do not hesitate to Contact Us.